New York Honors Andy Warhol's legacy to the World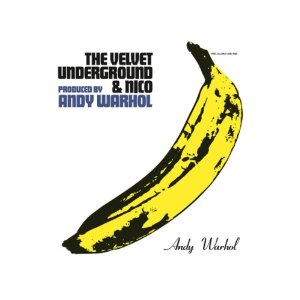 Andy Warhol never left New York.  He is the subject of two outstanding exhibitions—one at the Metropolitan Museum of Art and another at the Benrimon Gallery.
"Thank You Andy Warhol" is the tribute exhibit at the Benrimon Contemporary museum in New York.  Catherine Johnson, author of a new book about Warhol was on hand to sign books.  Johnson's book, also entitled "Thank You Andy Warhol," does a wonderful job of illustrating the importance of Andy Warhol to all areas of contemporary American art.
Warhol was a giant in the New York City art scene and a major influence to musicians, performing artists, fashion and fine art during the 1960's and 1970's.  His own work pioneered the genre known as pop art.  Prior to his death in the late 1980s, Warhol created a varied art portfolio consisting of paintings, films, audio tapes, books, sculptures, time capsules, theater, photography and even music. He also became the first artist to use Amiga computers to generate art in 1985, two years before his death. Given the expansive nature of his work, an exhibit that adequately showcases his lifelong projects is challenge to curators.
Rather than exhibiting actual pieces from the Andy Warhol collection, Johnson interviewed several members of the art community who knew Warhol personally and were inspired and influenced by Warhol's work, imagination or insight. She relied upon their interviews to weave together a telling portrait of the artist and asked them to provide a piece of their own artwork that was inspired by or pays tribute to Warhol's memory. The artists included Anthony Haden-Guest, Blake Boyd, Bob Colacello, Brigid Berlin, Christophe Von Hohenberg, Michael Halsband, David Gamble, Gretchen Berg, Jerry Schatzberg, Jonas Mekas, Marcia Resnick, Richard Prince, Roberta Bayley, Roxanne Lowit, Ryan McGinness, Vik Muniz, Taylor Mead and Trey Speegle.
The exhibit at the Benrimon ended on October 20, but the Metropolitan Museum of Art is exhibiting a retrospective on Warhol that runs until December 31. That exhibit is divided into five categories, entitled "Daily News: From Banality to Disaster," "Portraiture: Celebrity and Power," "Queer Studies: Shifting Identities," "Consuming Images: Appropriation, Abstraction, and Seriality" and "No Boundaries: Business, Collaboration, and Spectacle." The exhibit is a formidable introduction to Warhol's work, and a fitting tribute to one of the world's greatest contemporary artists.
Thanks for reading,
Donald Scarinci