New York City Art Galleries Starter Guide
With more than 1,000 art galleries, New York City is one of the greatest metropolitan areas for shopping around for art. From Chelsea to Brooklyn, each gallery offers a unique opportunity to discover new talent and find one-of-a-kind pieces that appeal to your particular tastes.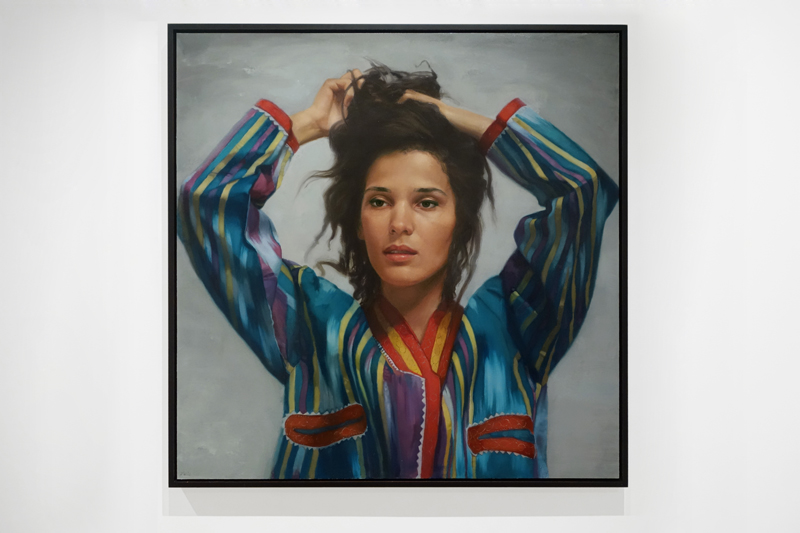 Below are the author's pick of several art galleries that appeal to art lovers of all genres.
Gallery Henoch, 555 W. 25 Street, New York, New York
If you like photography you will love the Henoch's artists. Neo-realism and hyper-realism is the special feature here. Some of the best contemporary artists are featured in the gallery. If you are looking for something new, but you don't care for anything terribly abstract then this is the gallery.
Pace, 510 West 25th Street, New York, New York; 534 West 25th Street, New York, New York and 32 East 57th Street, New York, New York
With three locations, the Pace is still the place! The artists selected for exhibition at the Pace are a who's who of contemporary art. For the last fifty years the Pace has selected the very best of the New York contemporary art scene. They have not lost their taste. They still pick winners. Maybe their oils are a bit pricy, but if the artist exhibits at the Pace, odds are their work is a good value. There is certainly a lot of good contemporary art here and these galleries are must visit galleries for anyone interested in the contemporary art scene.
McKenzie Fine Art, Inc., 55 Orchard Street, New York, New York
This gallery features comprehensive and varying exhibitions from artists of all classes and schools of works. Buyers can choose from among contemporary, abstract, folk, and graphic design works, and artists feature their works on paper, wood, oil canvases, and sculpture. McKenzie Fine Art, Inc. may be one of the best options if you are unsure of which art type you prefer, as the selection is immense.
Stricoff Fine Art, 564 W. 25th Street, New York, New York
In existence since 1986, the Chelsea art gallery features contemporary works from artists that have been on worldwide tours and gained international recognition. This gallery focuses its attention on displaying works from both emerging and mid-career artists who have been renowned for their stylistic expressions. Most of the artists are represented exclusively by the gallery.
Blumka Gallery, East 72nd Street, New York, New York
This fourth-generation gallery has been a fixture in the New York City art scene since 1938. The Blumka Gallery specializes in artwork from different periods, including Medieval, Renaissance, and Baroque. You may purchase works of ivory and ceramics, paintings, canvases, metalworks, and sculptures. The gallery is very involved in the international art community and frequently acquires new works.
David Benrimon Fine Art, The Crown Building, 730 Fifth Ave., 7th Floor, New York, New York
While the Benrimon Contemporary in Chelsea has been closed, there is still a lot to see at the uptown location. David Benrimon has one of the best eye's in the business and can spot up and coming talent. The closure of the Chelsea Gallery was a great loss to the New York art scene.
There are hundreds of fine art galleries in New York, each with their own style and history. Take a Saturday afternoon stroll through West Chelsea, between 14th Street and 28th street on the west side of Manhattan and there is something for every taste and pocket book. There are even artist studio's that open to the public.
It is impossible to see everything in West Chelsea. The latest count is that there are over 300 galleries in a 15 square block area. Published guides are not reliable. Just go and walk around. Everything is open, welcoming and FREE!