Koss 330 Headphones Deliver Great Sound at Low Price
The Koss 330 Headphones are the best small headphone available at any price.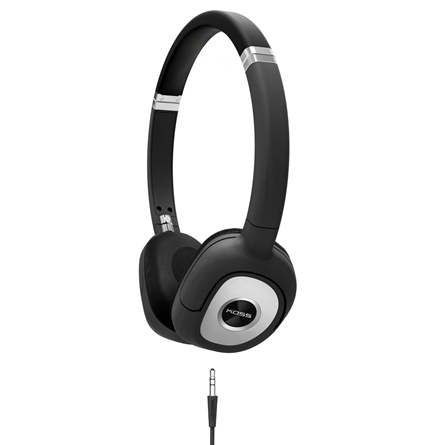 The Koss 330 Headphones are just under $100, these headphones are one of the best values in high end audio headphones. One listen will make you look in the mirror to verify that they are indeed so compact.
Koss Corporation knows how to make headphones. In 1958, the company invented the world's first SP3 Stereo phone and has continued to revolutionize the market for the last 50 years.
"The team pored over our more than 56 years of archives to find the best personal listening concepts we have ever used," said Michael J. Koss, President and CEO of Koss Corporation. "They combined their findings with several new technological advancements to create the SP540 and SP330, which are now the most evolutionary products for personal listening on the market."
Unlike most headphones, the Koss SP330s have D-shaped ear pads. Because they mimic the shape of the ear and are crafted with memory foam, the on-ear headphones are extremely comfortable and create an excellent seal. As a result, the sound is as good as the fit.
For audiophiles, Koss reports that the SP330 covers 20-25,000 Hz. Overall, they are excellent, neutral-sounding headphones for the price, with good bass quality, punch, and extension.
As for design, the outer ear cups are reinforced by anodized aluminum and insert-molded metal hinges, which provide added strength at pressure points where headphones often break. The Koss SP330s also feature a detachable cable, which can be easily replaced if needed.
For frequent travelers, it is important to note that while the headphones are light and portable, they do not fold up completely. Some reviewers have also complained that they can become a bit uncomfortable after long periods of use due to the minimal padding under the headband. But the one thing that just about every reviewer agrees is that the sound quality of these small headphones is astonishing.
The Koss SP330s are available at Koss.com and Amazon.com.