Is Drobo the Answer to Your Data Storage Problems?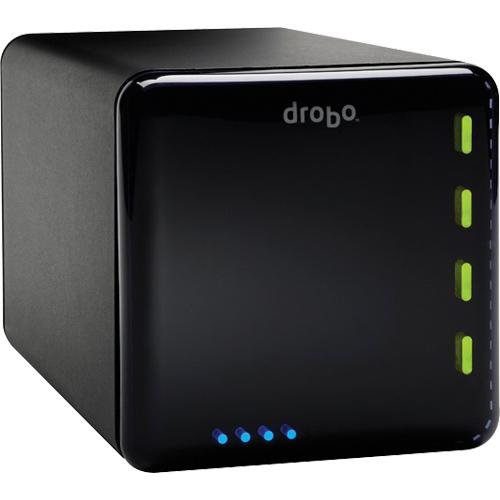 Drobo is known for providing simple yet safe data storage solutions. You don't need any advanced technical knowledge to use it, but it is powerful and secure enough for small businesses.
Data stored on the Drobo will be almost impossible to lose. The technology of using six or more separate hard drives that essentially back each other up allows two of the drives to become corrupted without losing any data.
The separate hard drives also make the Drobo upgrade proof. As hard drive capacity keeps increasing, so does the storage capacity of your Drobo. Not long ago, each hard drive in the Drobo could only store 2 Terabytes of data (for a total of 12 Terabytes in a sex bay Drobo). Today, the hard drive capacity is 8 Terabytes (for a total of 48 Terabytes in a six-bay Drobo). The hard drive capacity seems to go up by 2 Terabytes a year on average.
For even more data protection, it is possible to connect two Drobo's located in different places. These Drobo's can synch with each other and provide two protected copies of all your precious data. In that case, even theft, fire or other destructive occurrences at one location will not create a crisis that your family pictures, or precious high-resolution audio files or your business records will be lost forever.
For example, you could place one Drobo in your office and another at your home. As you save data to one of them, the two Drobo's would synchronize and you would have access to that date at the other location. It is almost like having your data on the cloud, but only you can access it through your passwords and the data lives on a hard drive that you can disconnect at any time.
All Drobo products rely on BeyondRaid technology. For those who may be unfamiliar, RAID allows you to use multiple hard drives to gain more reliability, more capacity, or both.
Drobo's technology takes the complexity out of the process and makes it accessible to everyone. "Built on the foundation of traditional RAID, BeyondRAID adds a layer of virtualization that chooses the correct protection algorithm based on data availability needs at any given moment," the company explains. "Since the technology works at the block level, it can write blocks of data that alternate between RAID protection levels."
The BeyondRAID feature allows users to switch from single to dual disk redundancy with a simple mouse click on the Drobo Dashboard, ensuring enterprise-level dual parity data protection when required. If a drive fails, Drobo will automatically re-layout the data to the remaining drives, returning it to a protected state without you having to do anything.
One of the other key features of Drobo's products is how easy they are to customize. You can store up to 96TB, using any combination of 3.5″ or 2.5" disk drives. If you use all your storage, you can easily replace your smallest drive with a larger one and immediately use
that capacity in seconds. The products also offer a range of connectivity options, including Thunderbolt 3, Thunderbolt 2, USB 3.0, USB 3.0 Type-C, Ethernet, and iSCSI.
Drobo also recognizes that mobile photos and videos are many users' most valuable data. Introduced in 2016, DroboPix automatically uploads and organizes mobile photos and videos. Available in an iOS version and Android version, the DroboPix app allows 5N and B810n owners the ability to upload photos and videos seamlessly to their Drobo when within range of their local Wi-Fi network. The geolocation verification and usage of the user's Wi-Fi adds two layers of security, while the transfer over Wi-Fi conserves battery power and cellular data usage.
Drobo's website offers a useful tool to determine which Drobo product best meets your needs. It takes factors such as the number of computers connected, your primary use of the Drobo (i.e., extending hard drive, backing up files, creating media), and the amount of storage needed.
The entry-level Drobo 5C features a 5-bay storage array with a 64TB volume size and connects directly to your computer via a USB connector. The base unit starts at $380 and is available on Amazon.com.