Coin of the Year Awards for 2010 Coins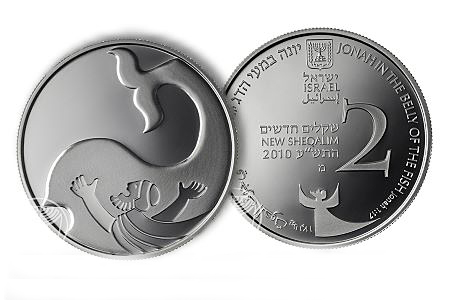 Israel won the coin of the Year for its 2010 Jonah in the Whale 2 Sheqalim coin.  The coin had been selected as the "most artistic" category winner.
Judges for Krause Publications nominated 95 coins issued in 2010 from around the world and selected winners in ten categories for its annual coin of the year award   From among the coins selected as winners in those ten categories, the judges must select one coin as the "coin of the year."
Jonah and the Whale depicts the bible story of Jonah, who refused to do what God commanded and tried to flee by boat in order to escape his calling.  After he was thrown overboard by the crew and left to drown, he was swallowed by a big fish.  Three days later the fish spit him out.  The renewed Jonah, one with God, went on to successfully accomplish the mission that God had commanded.
The coin design wraps the whale and Jonah in a "yin yang" design.  The inscription on the reverse quotes Jonah 2:1, "thy billows and they waves passed over me…yet I will look again towards thy Holy Temple…"
Aharon Shevo designed the obverse and Gideon Keich designed the reverse.  The coin was engraved by Tidhar Dagan and minted in Finland.  2,800 were minted for this proof only, non-circulating silver coin which is the 16th commemorative coin in the Bank of Israel's Biblical art series.
The following coins have won the Krause Coin of the Year award in their category for coins dated 2010:
Most Artistic (and also "coin of the year"):
Israel, 2 Scheqalim, silver, KM-476, Jonah in the Whale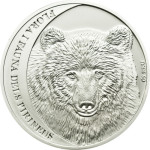 Best Crown:
Andorra, 5 Dinars, silver, KM-315, Brown Bear Pyrenees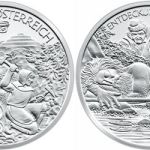 Best Silver:
Austria, 10 Euro, silver, KM-3185, Erzberg in Syria

Most Popular:
Austria, 1.5 Euro, silver, KM-3159, Philharmonic bullion coin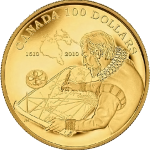 Most Historically Significant:
Canada, 100 Dollars, gold, KM-997, Commemorating the 400th Anniversary of the Hudson Bay Company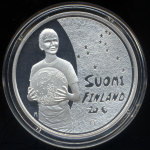 Most Inspirational:
Finland, 20 Euro, silver, KM-1532, Children & Creativity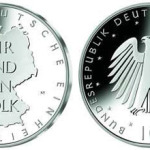 Best Contemporary Event:
Germany, 10 Euro, silver, KM-290, German Unity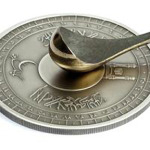 Most Innovative:
Ivory Coast, 1500 Francs CFA, silver, KM-7, Mecca Qibla Compass with magnetic spoon that points north.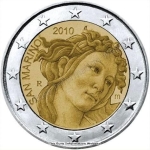 Best Trade Coin:
San Marino, 2 Euro, bimetallic, KM-494, Sandro Botticelli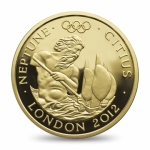 Best Gold:
United Kingdom, 100 Pounds, gold, KM-1162, London Olympics