Chord Hugo 2 Improves on Greatness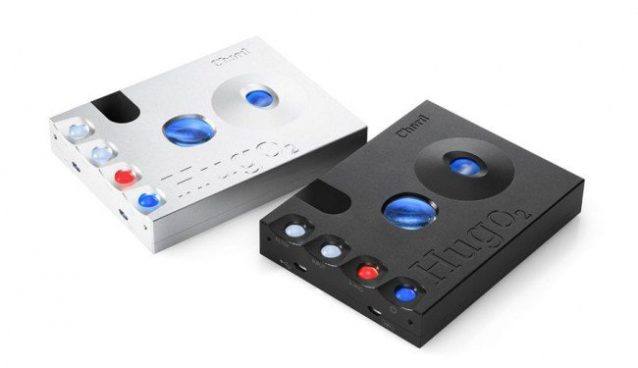 No cell phone has a Digital to Analog Converter (DAC) that is very good.  To get any good sound out of a cell phone or an iPad you need a third-party DAC.  The Chord Hugo 2, like the original Hugo and the Mojo is a DAC and a headphone amplifier.
Chord Electronics made the first Hugo several years ago.  It received widespread praise and gained such a great reputation that many audiophiles use it in their home listening room as their main DAC.  Yes, the Hugo is that good.
Last year, Chord Electronics gave birth to a younger and less expensive sibling product called the Mojo.  At just under $600, the Mojo transformed the world of mp3 player quality sound and brought many new audiophile believers to the digital music revolution.  It even made new audiophiles out of people who were content with their dull MP3 sound.
Should I upgrade my Hugo?
This year, Chord Electronics introduced the new Hugo, the Hugo 2.  They took their original Hugo and somehow managed to improve upon it. The latest generation includes added features, high-tech upgrades, and a new look. Most importantly, the battery life is twice as long as the Hugo 1 clocking in at about seven hours.
The sonic performance of the Hugo 2 is slightly better than its predecessor.   It features improved noise reduction, timing accuracy, and dynamic range.  Whether the performance improvement alone warrants an upgrade to people who own the Hugo 1 is debatable, but if you are listening to music from your cell phone with regularity, it might be a no brainer to upgrade.
"Advances in digital technology, including the latest FPGAs and WTA (Watts Transient Aligned) filters, have enabled us to introduce a next-generation version, Hugo 2, featuring flexible new features, plus next-generation technical and sonic performance," Chord touts on its website.
The Chord Hugo works with Apple products 
Many DACs do not work with Apple iPhones or iPads.  The Chord Hugo will work with Apple products.  You need to buy the Apple Camera Conversion connection to connect to the line out/charging dock on the i-devise, but that isn't a problem.  Just plug it in to the charging port and plug the other end of the converter into the connecting cable that comes with the Hugo.  It works easily. 
Specifications for the Chord Electronics Hugo 2
Like the first generation, Hugo 2 can be used with headphones or as part of a conventional audio system. It includes four digital inputs (optical, coaxial and HD USB) plus extended-range Bluetooth. Analogue outputs include 2x RCA, plus 3.5mm and 6.35mm headphone outputs. The most notable feature is that the Hugo 2 delivers high-resolution file playback up to 768kHz and up to DSD512 (Octa DSD) via its HD USB input.
The Hugo 2 includes four different filtering options. They are the Hugo (Ultimate Reference); Hugo HF+ (High Frequency roll off); Mojo (Smooth); and Mojo HF+ (High Frequency roll off). For headphone-listening, Hugo 2 includes three operation modes. The cross-feed system uses advanced binaural audio research to replicate the effect of listening to speakers. The Hugo 2 is also features a more streamlined design with a lower profile for easy transport.
Below are several other key features of the Hugo 2:
7 Hour Battery Life
49,152 Taps
768kHz Micro USB Input
384kHz Coax Jack Input
192kHz Optical Input
Bluetooth Apt X Input
1x 1/4″ Headphone Output
1x 3.5mm Headphone Output
Unbalanced RCA Outputs
DSD512 (8x) Native
Native DSD Support
First introduced at CES 2017, the Hugo 2 is now available for pre-order, with deliveries starting this month. The retail price is $2,195.00.