Audiophiles Flock to Expanded AXPONA Show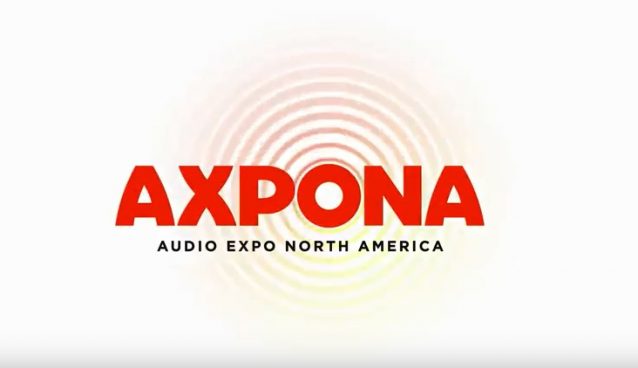 AXPONA continues to be the "go to" event for audiophiles. The largest high-end audio show in North America, was held April 13-15, at the Renaissance Schaumburg Hotel & Convention Center in Schaumburg, Illinois.
Every year, the show has expanded due to demand, and 2018 was the largest AXPONA show to date. It featured more than 400 manufacturers, retailers and brands, including PSB Speakers, Audioquest, Chord, Nordost, KEF, JBL Synthesis, Anthem, Astell & Kearn, Synergistic Research, Shunyata Research, VPI, Audeze, the Cable Co., Master & Dynamic, OPPO, B&W Speakers, PS Audio, HiFiMan, and Revel speakers.
The show also included the debut of a record 60 first-time exhibitors. They included:
Accent Speaker Technology, ACE Computers, Acoustic Research, ADVANCED, Asona, Audio Physic, Bandwidth Audio, Bending Wave USA, Bluewave, Boenicke, Caprice Audio, Cayin, Clarus Cable, Clear Tune Monitors, Creative Sound Solutions, Dekoni Audio, Dynamique Audio, Earsonics, EarzAudio, Effect Audio, EINSTEIN Audio Systems, Eikon by Gayle Martin Sanders, Elite Audio Systems, Elite AV Distribution, EMU Systems, European Audio Team, Fern & Roby, Gobel High End, HighEnd by Oz, iFi Audio, Kanto Audio, KirmussAudio, Kole Digital Systems, KRC Professional Audio, Lenbrook, Lindemann Audio, M&Co Electronics, Merging Technology, Okki Nokki, Orinda Acoustics, Parasound Products, Perfect Seal, Perfect Vinyl Forever, pNeuance Audio,  Prana Distribution, PranaFidelity, Pro-Ject, Rainbow Audio, Reckless Records, Refined Audio, Rubert Neve Designs, SOtM, Stereo Haven , Studio Electric, Swan Song Audio, The Sound Environment, Timbre & Luces USA, TRIANGLE Speakers, Western Electric and Zavfino 1877Phono.
The best part of AXPONA is that you can use and compare the latest products to hit the market. The event features over 150 high fidelity listening rooms, and attendees are encouraged to go from room to room and sit, listen and compare the various systems. In addition, the Marketplace and Ear Gear Expo features 30,000 square feet of products and accessories from cables to headphones to LPs and SACDs. Top manufacturers exhibiting this year included AudioQuest, Empire Ears, Kimber Kable, Morrow Audio, Pro-­Ject, Sennheiser, and SOTA.  
AXPONA included several new additions for 2018. The Master Class theater located in the Exhibit Hall featured curated content presented by industry experts. Using headphones, attendees could get tips and other inside information from top names in the industry, including Steve Evans, founder of Perfect Vinyl Forever Frank Urban of US Soundlabs, Bob Schulein with ImmersAV, Lyn Stanley, Recording Artist, and Tim Schroeder, Schroeder Amplification Inc. AXPONA also added a Record Fair, a pavilion within the Exhibit Hall where attendees could shop for new and vintage vinyl, CDs, SACDs and downloads.
If you missed the show this year, the 2019 date is already set. AXPONA will be held April 12-14, 2019 at the Renaissance Schaumburg Hotel & Convention Center.