The Queen's Diamond Jubilee Reveals the Heart and Soul of the British People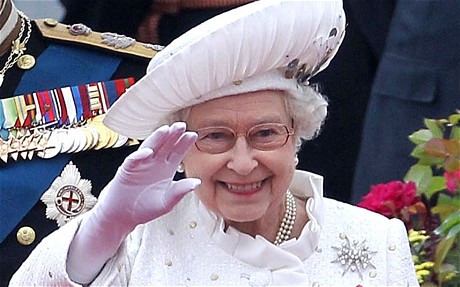 Maybe it took the Beatles to reunite America and England after the Declaration of Independence, but it happened and the two are together again. Today, few Americans view British culture as particularly exotic or foreign. Except for the British accent, which is even less pronounced than it used to be, most Americans consider the British about as foreign as Canadians. That is, until something like the Queen's Diamond Jubilee.
The British celebrate the Diamond Jubilee of Queen Elizabeth II with a long weekend that ends on Tuesday, June 5, 2012. Now a major national holiday, the celebration includes concerts, a lighting ceremony, a flotilla on the Thames and a host of parities in central London and throughout the Commonwealth. The nation even mints special coins to commemorate the event.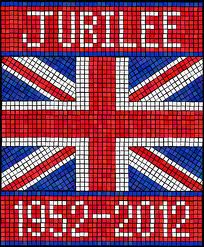 It is difficult for us, as Americans, to wrap our minds around the concept of monarchy, marking a significant cultural difference between the United States and England. The Diamond Jubilee presents another occasion that shows how much the British adore their Queen. Even though the importance of the monarchy has lessened in recent years, the Royal family is as much a part of the English national identity as the American Revolution and the founding fathers are a part of ours.
To celebrate the event in his own personal way, Ron Dutton, one of England's most renowned sculptors, sent me some extracts from his father's diary dated June 1953. W. J. Dutton lived in Station View, Nantwich, Cheshire where Ron grew up. Except for a hiatus during the war, Ron's father kept a regular diary starting in 1932. The diary includes entries about local politics, gardening, fishing and daily life in the countryside. Here is what he wrote about the events leading up to Queen Elizabeth II's coronation:
27 May 1953 – "Rained for most of the morn. which was greatly needed for the gardens. Worked in the shed at night: Ada going to Crewe to see Flo who had been ill since coming back from her holidays"
28 May 1953 -"Special advanced weather reports for the Coronation were now being given in the press."
29 May 1953 – "The Coronation fever appeared to be catching on with lots starting to dress their houses up."
30 May 1953 – "Ron put the Coronation decorations up in what was a very cold wind."
31 May 1953 – "There was a real spurt now going on to put up Coronation decorations."
1 June 1953- "A very heavy thunderstorm swept the country at night causing 4 deaths."
2 June 1953 – "Coronation Day. It was a cold rough day with rain at times. Ada and I went to help during the morn. to get a tea ready for old vets of the town. Looking in at the Coronation at next door. Ron brought his girlfriend Pat home for the day."
Ron Dutton is the founder of the British Art Medal Society and a winner of the J. Sanford Saltus Award for Outstanding Achievement in the Art of the Medal in 2009. He is also someone I am proud to call my friend. He is celebrating the Queen's Diamond Jubilee by sharing these very special memories. The diary entries and Ron Dutton's choice to share them explains the importance of the Queen in the English heart and soul more than any newscast can.

March 20, 2012

Donald Scarinci