New Jersey Ends the Year with a Bang!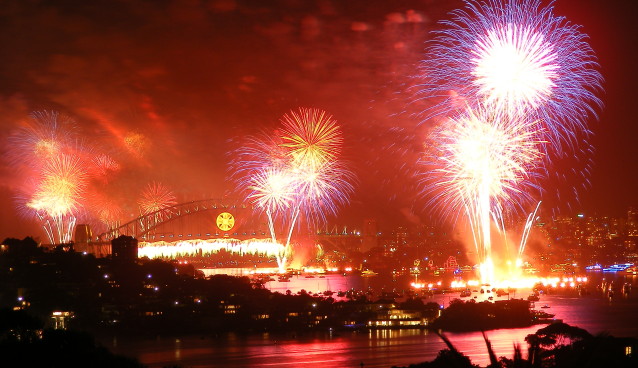 New Year's Eve might be especially noisy in New Jersey this year after a New Jersey court recently ruled that a Boonton teen can bang on his drums all he wants, much to the frustration of his neighbors. A Superior Court judge ruled that the drumming sessions did not constitute a legal nuisance.
"The evidence before the court leads it to conclude that plaintiff has failed to meet her burden of clear and convincing evidence that the drum playing rises to the level of a nuisance, and, therefore, declines to grant injunctive relief," Morris County Superior Court Judge Stephan Hansbury explained.
Joanne Traetto filed suit to enjoin James and Sandra Palazzo from permitting their son to play drums in their detached garage. According to court documents, Traetto works from home as a computer analyst. However, she found it difficult to work with her next-door neighbor's loud drumming.
Traetto specifically alleged "the drum and cymbal playing noises have continued at various lengthy periods at intermittent hours," and "[a]s a result of such drum and cymbal playing, [she] has been substantially interrupted in her capacity to competently perform her work duties as well as her attempts to enjoy some personal peace and quiet in her home during daylight and late night hours."
In response, the Palazzo's maintained that their son limited his drum practice to 4 p.m. to 7 p.m. and that the municipality determined that the music did not violate the town's noise ordinance.
While Judge Hansbury may have been sympathetic, he ultimately concluded the drumming did not rise to the level of a nuisance. Under New Jersey law, a plaintiff must show "injury to the health or comfort of ordinary people to an unreasonable extent" and "unreasonableness under all the circumstances, particularly after balancing the needs of the maker to the needs of the listeners."
With regard to occasional noisy disturbances, they can rise to the level of nuisance if, based on proximity, magnitude, frequency and time of day, they cause some residents "more than mere annoyance…temporary physical pain, and more than usual anxiety and fright." In this case, the court found that while the drumming may be annoying, it was not illegal. "One cannot expect absolute silence when living in a densely populated area," Hansbury said. And so the beat goes on…