Krause Coin Of The Year Category Winners for 2012 Coins Announced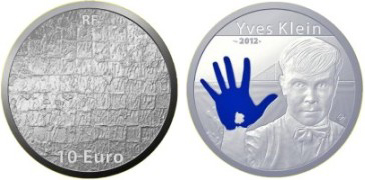 Krause Publications has announced the winners in each of ten categories for coins dated 2012. These ten coins will compete for the coveted Krause Coin of the Year designation which will be awarded at the World Mint Director's conference in February.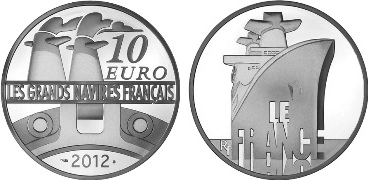 France and Australia accounted for almost half of the award winners as each country took home two separate trophies for their coins. Unfortunately for those rooting for a United States coin, neither the War of 1812 Commemorative half dollar or the Hawaii National Park Quarter made it into the finals.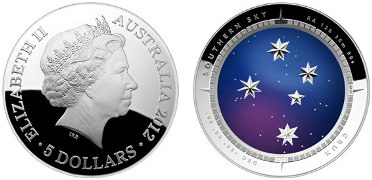 France won both the Most Artistic Coin and Best Silver Coin categories. The Most Artistic Coin went to its Yves Klein 10-euro silver coin, KM-2087, with the distinctive mark of the artist's blue hand against the silver background. The Best Silver Coin was awarded to a silver 10-euro coin named KM-2079, with a design of the "Le France" ocean liner.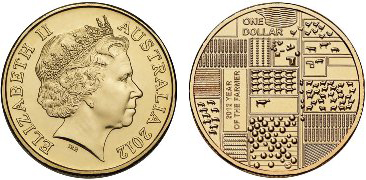 Australia won for the categories of Best Crown and Best Circulating Coin. The winner of the Best Crown Award was a silver $5 coin, KM-1853, featuring the Southern Cross against a blue sky on a concave planchet. As previously reported, the Acting Director of the US Mint displayed this coin to CCAC members as an example for the US Baseball commemorative coins they will issue in 2014. An aluminum-bronze $1 coin, KM-1738, which displayed "International Year of the Farmer, won the category of Best Circulating Coin.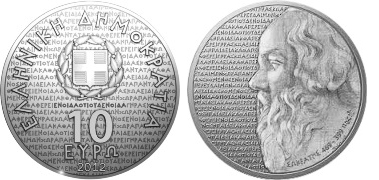 Greece took home the Most Historically Significant Coin with the KM-248, a silver 10-euro coin called Greek Culture – Socrates.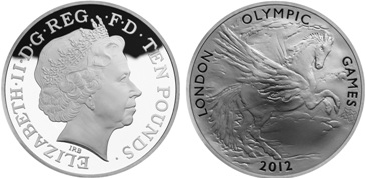 Best Contemporary Event Coin was Great Britain's silver 10-pound coin, KM-1252, for the London Olympic Games. This award honors historically significant events in the past 99 years.

Canada's Royal Canadian Mint produced the KM-1252, which was a nickel-plated steel 25-cent coin that displayed a glow-in-the-dark Dino Skeleton.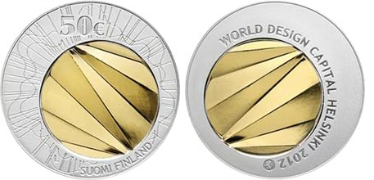 Finland won the Best Bi-Metallic Coin for the Helsinki – World Design Capital, with a silver outer ring and gold inner ring (KM-180).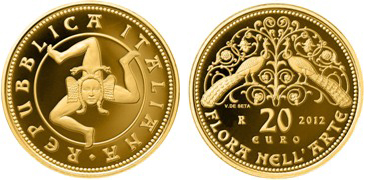 The Fauna in Art – Middle Ages 20 Euro, KM-352, was produced by Italy and was awarded the Best Gold Coin.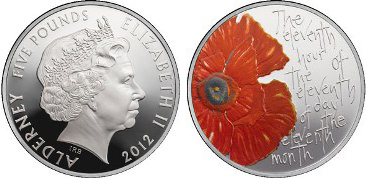 Finally, the small Island of Alderney won the Most Inspirational Coin for the KM-219, its copper-nickel 5-pound coin made for Remembrance Day, November 11.
Now that the finalists in each of the ten categories have been chosen, the judges will vote among them for the Krause Coin of the Year Award for coins dated 2012. Voting ends December 8th and the winner, along with the other nine category winners, will be honored at the ceremony held February 8th, 2014, at the World Money Fair in Berlin, Germany.

March 20, 2012

Donald Scarinci