Coin of the Year 2015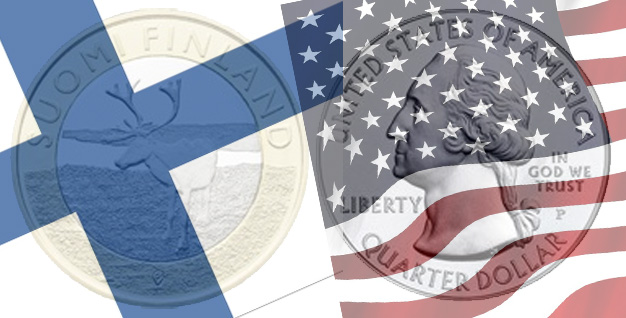 Finland and the United States were the top winners in the first round of judging in the Coin of the Year competition.
Each nation won two of the 10 categories, while Italy, Japan, Canada, Great Britain, Austria, and the Cook Islands each won in a single category.
The COTY Awards are sponsored by World Coin News, the World Money Fair and the Journal of East Asian Numismatics.
All coins in the contest are dated 2015.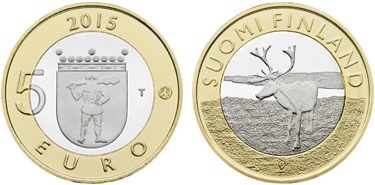 Finland had the Best Bi-Metallic Coin, a 5-euro piece depicting Lapland reindeer (KM-224).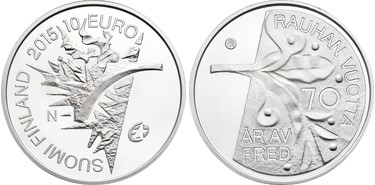 It also won in the Best Silver Coin category with a 10 euro marking the 70th anniversary of peace after World War II (KM-226).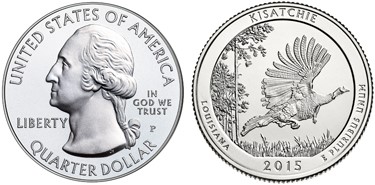 The United States claimed the Best Circulating Coin title with an America the Beautiful quarter honoring the Kisatchie National Forest (KM-598).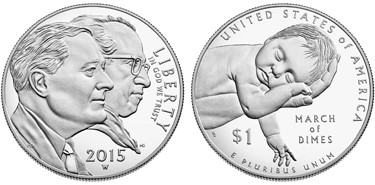 It also topped the voting for Most Inspirational Coin with the March of Dimes silver dollar honoring the 60th anniversary of the Salk polio vaccine (KM-604).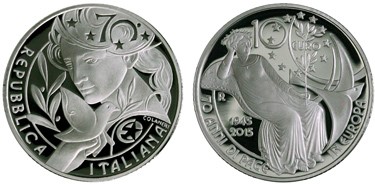 Italy claimed the Most Artistic Coin. It is a 10 euro silver piece marking 70 years of Peace in Europe (KM-387).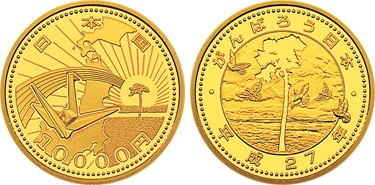 Japan took the Best Contemporary Event Coin title for its gold 10,000 yen marking the Great East Japan Earthquake Reconstruction (Y-248). A contemporary event is an historical event that has occurred less than 100 years ago.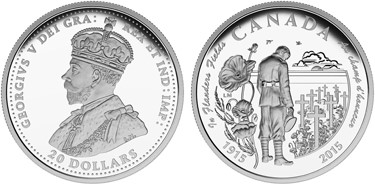 Canada claimed the Most Historically Significant Coin with a $20 silver piece marking the 100th anniversary of "In Flanders Fields," a poem of about the human loss on the Western Front during World War I by John McCrae (KM-1860).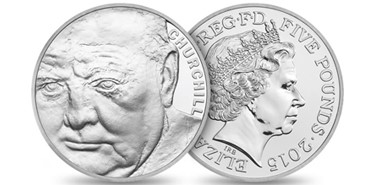 Best Crown honors were won by Great Britain for its copper-nickel 5-pound coin for the 50th anniversary of Sir Winston Churchill (KM-1298).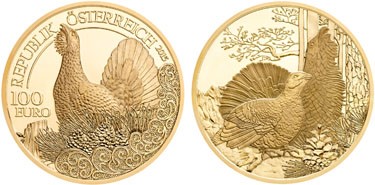 Austria took Best Gold Coin honors for its 100 euro Capercaille, a bird native to the country (KM-3246).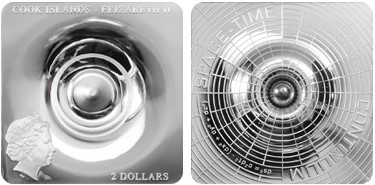 The Cook Islands had the Most Innovative Coin, a silver $2 that represents the Space-Time Continuum – Black Hole Shaped Coin with Magnetic Sphere (KM-1693).
From these 10 winning coins, an international panel of judges will select the Coin of the Year.
The COTY and the category winners will be given their trophies Feb. 4, 2017, at the World Money Fair in Berlin.
Created in 1984, the COTY Award has been given by World Coin News to recognize the best of the coiner's art and to encourage world mints to continue to challenge themselves in creating these great numismatic works.
World Coin News is a monthly periodical dedicated to collecting international coinage and is a sister publication to the weekly Numismatic News, which is dedicated to U.S. numismatics.