Bob Dylan 1966 Live Recordings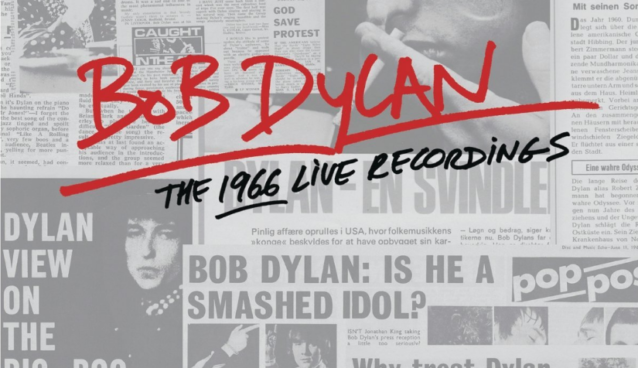 Bob Dylan fans who have been chasing bootlegs can now have the real deal. In November, Columbia/Legacy released a massive 36-disc box set that features every known recording from Dylan's 1966 tour of the US, UK, Europe, and Australia.
Bob Dylan is frequently described as the "voice of generation." He recently received the with the Nobel Prize in Literature, the first musician to ever win the award. As a lyricist, Dylan was a true genius. On stage, he was a powerful performer who evolved from a folk artist to a rock legend. Bob Dylan: The 1966 Live Recordings captures Dylan at his finest.
With the exception of the Manchester concert (May 17, 1966), which was released in 1998 as Bob Dylan Live 1966 – The Bootleg Series Vol. 4, and a few other recordings, the majority of tracks and performances have never been released in any format. Some of the audio is far from perfect. After all, many are soundboard and audience recordings. But the sound quality does not detract from the experience of listening to the performances, which reflect Dylan's ability to redefine his own music night after night.
The performances on Bob Dylan: The 1966 Live Recordings put a fiery exclamation point on Dylan's great mid-sixties creative epoch that produced–in an 18-month span–Bringing It All Back Home, Highway 61 Revisited and Blonde On Blonde, the trilogy of album masterpieces which secured Dylan's reputation as a songwriter and performer of unprecedented depth, power and originality while significantly impacting the course of popular music and culture. These concert recordings from the same period document Dylan's evolution as an on-stage phenomenon whose transformative vision saw no limits.
Each of the individual CDs in the box set comes in a custom sleeve featuring stills from footage of Dylan's 1965 and 1966 tours. The footage, captured by D.A. Pennebaker, became the cinéma vérité classics Dont Look Back (1965) and Eat The Document (1966).
The 1966 Live Recordings box set is available on Amazon.com and sells for $106.